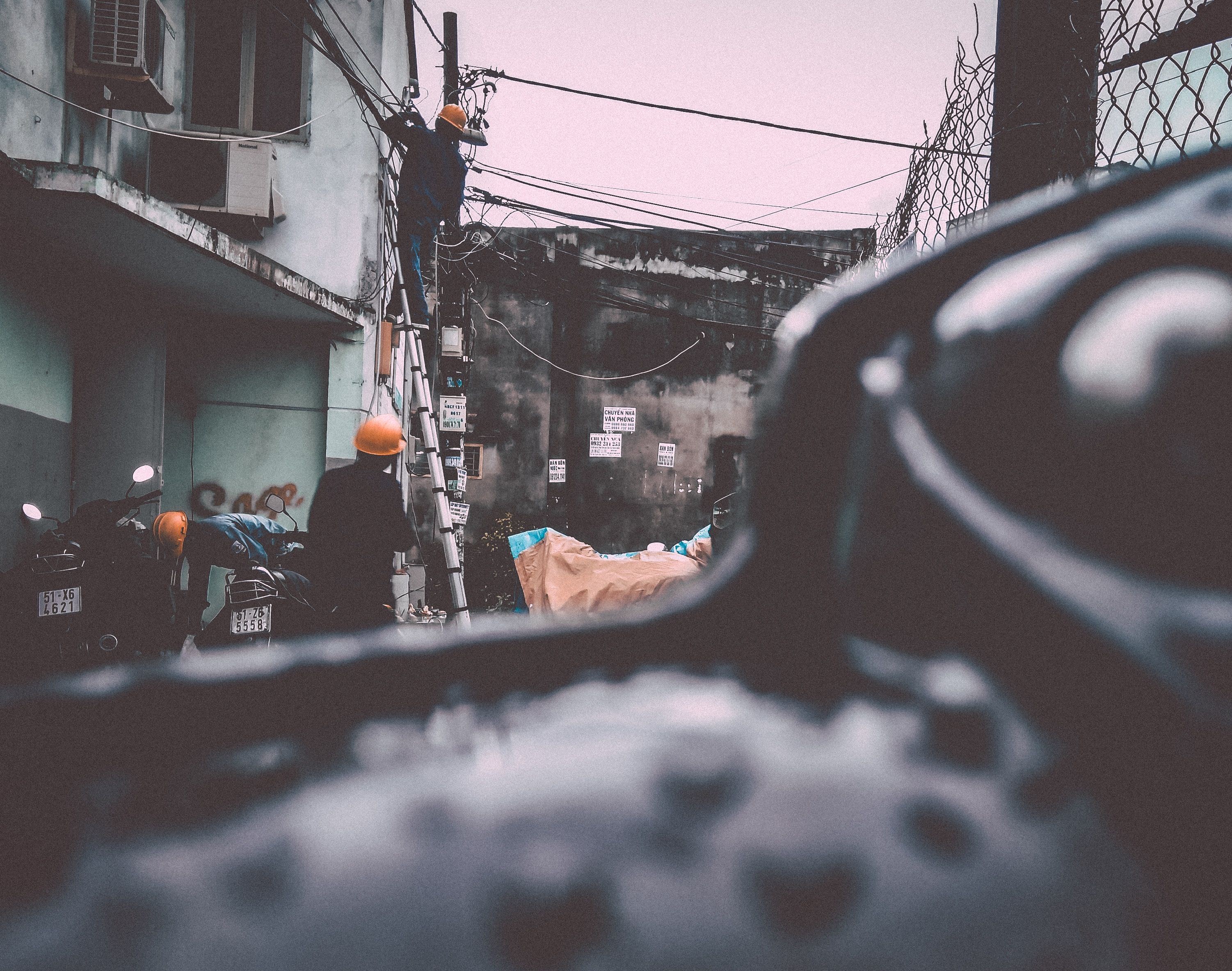 Choosing the right work gloves may seem like a difficult decision. After all, your work gloves may one day save your life! Choosing the best work gloves for electricians means knowing the temperature you'll be working in, and the kind of work you will be doing. You never want to compromise flexibility for warmth, but working outside in freezing temperatures with your hands exposed is dangerous for anyone, let alone someone working in dangerous conditions.
What to Look For
Be sure to choose a glove that is certified if working live or otherwise made of non-conductive or flammable material. Choosing something rubber keeps you safe, but may compromise on flexibility. A rubberized outer shell with a nylon or fleece lining might be better for your work. Choose something light, to keep your hands working even as the temperature drops. Fleece lining is warmer than cotton lining, and holds less moisture. This is important because as you're working, your hands, warm under the glove, will sweat, which actually increases the chance of them freezing. The added moisture can also be dangerous if you're working with live wires.
Whatever you're working on, you're sure to find the best protective winter gloves on this list.
Lineman Work Glove – Klein Tools 40082
Lineman Work Gloves from Klein Tools offer many different sizes, suitable for doing delicate or tough work, even in lower temperatures. The 4-inch leather and neoprene sleeves with side vents are tough and strong enough to work, while still letting your hands breathe. Great for winter, when sweat can make it easier for your hands to freeze. If your a lineman that works in freezing conditions, these are the best cold weather work gloves for electricians.
PROS:
Neoprene cuffs and a high quality leather body
Reinforced leather palm
Padded knuckles and finger tips
Breathable to reduce sweating
CONS:
Some customers reported quality control issues.
Not designed for live circuits
back to menu ↑
Electrical Insulating Safety Gloves – 

Magid Glove M0011B7 A.R.C. 
These natural rubber latex gloves are thin enough to do the delicate wire work, while being sturdy enough to withstand up to 500 volts AC! They're ultra-thin and comfortable, but thick enough to keep you warm, and the rubber cuffs ensure a snug fit with no gaps. If your an electrician that frequently works on live circuits up to 500 volts AC, these are one of the best cold weather work gloves for electricians.
PROS:
Class 00 low voltage protection up to 500 volts AC
Ultra thin and comfortable.
Made of natural rubber latex.
CONS:
Some customers have reported mild chemical burns from the rubber.
back to menu ↑
Carhartt Men's Winter Dex II Gloves
Like the Lineman, the Dex II glove is a soft shell with neoprene fabric. It comes with patented Rugged Flex stretch technology so you can count on durability and ease of movement, no matter what you're doing. The FastDry technology keeps sweat away while keeping your hands warm. There's even a Storm Defender waterproof insert, in case the weather gets extra wet where you are! If your run lots of underground conduit in freezing or wet conditions, these are by far the best cold weather work gloves for electricians.
PROS:
Adjustable hook and loop cuff
FastDry technology
Rugged Flex technology.
CONS:
Not designed for extremely cold temperatures
Not designed for live circuits
back to menu ↑
Ansell ActivArmr 97-001 Dyneema Electrician Glove
We all know how tough it can be doing a rough in on a new build in the middle of winter. Sometimes there is no heat, and even if there was the house is never insulated. If you do lots of new builds in the middle of winter, these are the best cold weather work gloves for electricians. Ansell is known for creating all kinds of protective clothing, for everything from hospitals to construction sites. So their ActivArmr Dyneema gloves are bound to be tough. Made of a Dyneema fiber knit, with a polyurethane palm and fingertip coating, it's completely adjustable, flexible, and means ANSI/ISEA standards for resistance to cuts and burns.
PROS:
Meets ANSI/ISEA safety standards
Adjustable cuff for all sizes
ID nameplate on the inner cuff for identification
CONS:
The material and lighter color means the gloves get dirty quickly
Not designed for use with live circuits
back to menu ↑
Salisbury OTC 3991-12 Large Hybrid Electric Safety Gloves
These gloves are perfect for the professional electrician working at voltages up to 1000 volts AC. The leather outer lining covers a rubberized insulation. It doesn't breathe as easily as some of the other pairs on the list, but offers great protection when working on high voltages. If your the type of electrician that needs a high level of safety and protection up to 1000 volts AC, these are by far the best cold weather work gloves for electricians. Just remember to have your gloves certified every 6 months.
PROS:
Rubberized insulation
Lather exterior shell for durability
Class 00 protection up to 1000 volts AC
Suitable for cold weather
CONS:
Some complaints that the gloves are shipped expiried
back to menu ↑
Conclusion
If you're an experienced electrician, you already know how vital it is to protect your hands. According to the National Safety Council, more than fifty thousand electricians are injured on the job, mostly involving their hands. Your hands are constantly around wires and sharp objects, leaving them particularly vulnerable. And when you're working in winter conditions, it's even tougher. How do you find the right balance between being safe, staying warm, and not losing any dexterity in a thicker, winter glove? Whether you're new to the job, looking for something new, or not equipped for a cold climate, one of our top five best cold weather work gloves for electricians are sure to get the job done safe.
Remember to always ensure the gloves, work boots or any other safety equipment you use are properly certified for electricity before purchasing. Many of the gloves mentioned are great for harsh winter conditions but may not be designed or built for electricity. Although many of these gloves are great for certain electrical jobs, It's always up to the user to ensure the gloves are certified regularly and up to the electrical safety standards before ever working on live circuits. If you liked our review, have and questions, or would like to suggest another product for us to review, leave a comment in the section below.