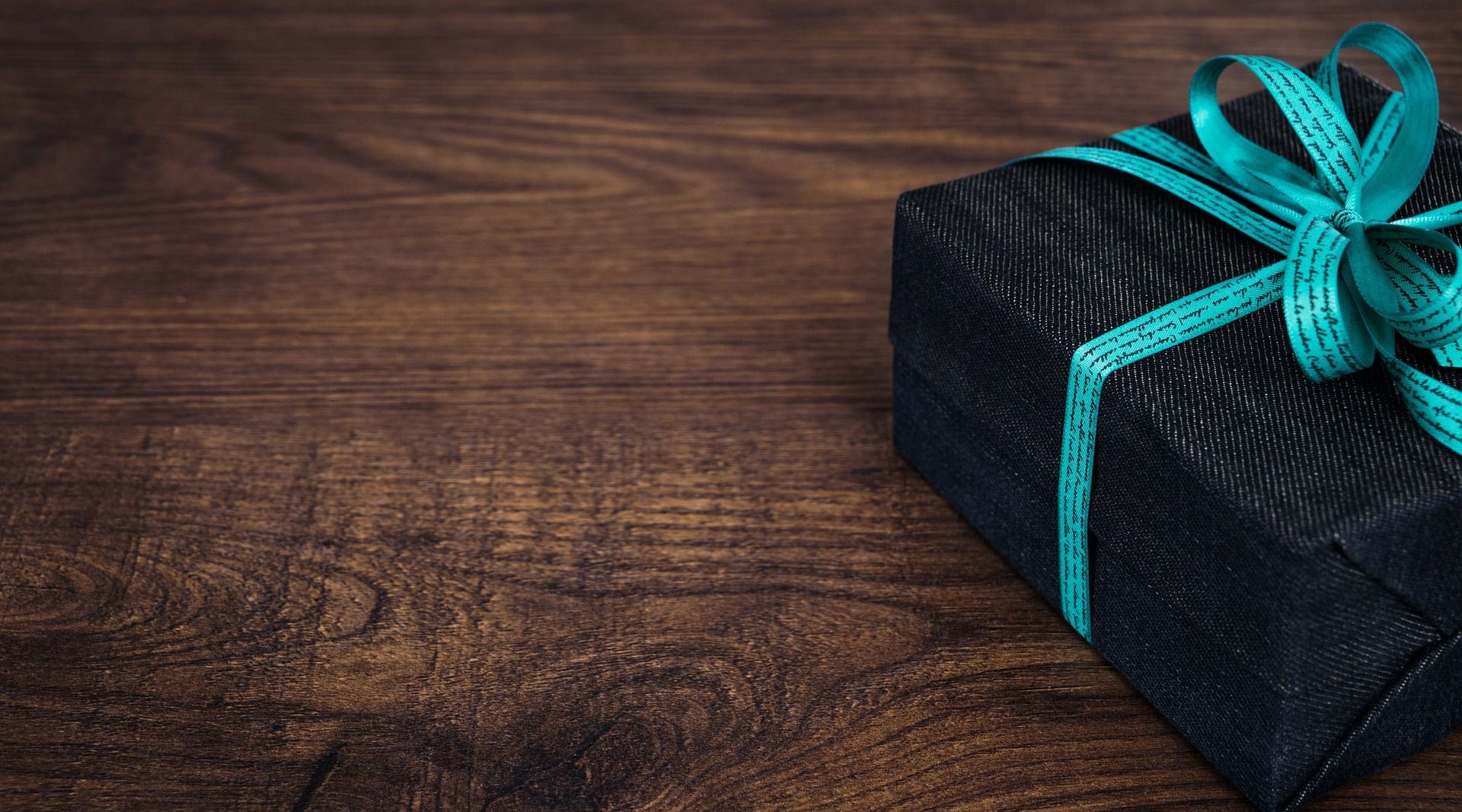 Not everyone understands what types of gifts an electrician wants or needs and no matter how many times you ask them you always get the same answer. If your looking for some of the best gifts for an electrician, take a look at our list, I'm sure you will find something your friend, family member or loved one would appreciate.
LEATHERMAN – Wave Multitool
Multitools are one of the best gifts for an electrician and the Leatherman Wave Multitool is probably the most durable on the market.  It is one of the most popular, thanks to its large knives, longer wire cutter, and all blades have the ability to lock. The product has 17 tools. There are knives, small bit driver,  screwdrivers, scissors, wire cutters, a wire stripper, a ruler, a file, a saw, and even bottle and can opener for those long days. Imagine how happy your electrician friend or family member will be with 17 different tools on the job.  I'm sure whoever it is will really appreciate this multitool added to their arsenal.
back to menu ↑
DEWALT DCR018 18V/12V/20V MAX Compact Worksite Radio
We can all agree that having your gadget always fully powered is a satisfying feeling. What makes this gift so great is because it can do two tasks for the price of one. Ii's not only pocket-friendly but also reduces the need to buy different products for individual devices. This DeWalt worksite radio supports both AC/DC power making it flexible to be powered by an AC power cord or DeWalt power batteries. It features a cordless radio function that runs off Lithium batteries hence making it compatible with a variety of battery systems. For added protection to your expensive gadgets, the product has a sturdy construction. This product allows for USB charging of devices and has a 3.5mm auxiliary port for connecting your gadgets. There is nothing better then music to make a long day go by quicker. If you have a friend or family member in the trades, a job site radio is defiantly one of the best gifts for an electrician.
back to menu ↑
Fluke 323 True-RMS Clamp Meter
This is one of the most important safety and troubleshooting tool for both commercial and residential electricians. Safety is the number one concern as an electrician so a durable and reliable clampmeter is is a must. It has true RMS and gives you access to accurate readings for both linear and non-linear load readings. This DC clampmeter has the ability to measure AC current up to 400amp, AC and DC voltage up to 600V, and can measure resistance up to 4 kilohms. With the device, the user is able to measure wire up to 30mm in width without interrupting the circuit. When being used there is an audible continuity sensor that confirms whether the circuit conducts electricity. If your looking for a gift to buy for an apprentice getting into the electrical field or a expert who needs an upgrade, this is decently a great choice.
back to menu ↑
DEWALT DCHJ062C1-L 20V/12V MAX Camo Heated Jacket
Think about how much you dread leaving your warm house in the morning and jumping into your freezing cold car on those cold winter days. In the trades a freezing cold car isnt so bad knowing you will be working in in the cold for 8 to 10 hours a day. When working in cold weather a heated jacket makes such a difference and I guarantee the electrician you buy this for will appreciate this gift more then any toy or gadget. The DeWalt heated jacket is perfect for keeping your friend or loved one warm throughout the day. It runs on a compact 20 Max battery that gives the user up to 7.5 hours of runtime. It features four heating zones to ensure the users upper body receives optimal heat. This jacket also has routing ports for USB cable reach from the battery pocket to the inner left chest making it convenient for cellphone charging. If the electrician your buying a gift for works long hours in the cold, this is without a doubt one of the best gifts for an electrician.
back to menu ↑
TradeGear LARGE 36-40″ Electrician's Belt & Bag Combo
As an electrician carrying tools up and down ladders all day can prove to be a demanding task without the right belt. Not having a central location to access all the essential work tools can really slow down the user. This TradeGear's electrician's tool belt is has been tailor-made so that the user always has their tools with them. It is made from a heavy-duty material for excellent strength and durability against all conditions. There is a high density breathable memory foam padding to ensure comfort if worn for long periods of time. If your looking for a gift to buy for an electrician who needs an upgrade the Tradegear Toolbelt is a great option.
back to menu ↑
Carhartt Men's Winter Dex II Glove
Sore hands will slow anyone down especially when working in demanding environments. A good pair of work gloves will not only save the user from getting their hands injured but will also keep them warm in cold environments. In the winter an electrician requires a good pair of gloves to keep their hands warm without slowing them down. It's not an easy task twisting wires together with big clunky gloves. The Carhartt men's gloves are not only a great glove but they are also one of the best in the market for electricians. They are constructed with neoprene and nylon trim which gives them their superior soft shell build. The gloves also have a synthetic palm, finger, and thumb padded foam reinforcements that offer increased comfort and even more durability. They are waterproof and warm and a great choice if your looking to buy a gift for an electrician.
back to menu ↑
Work Cooler 17-Quart Tradesman Pro Tough Box Klein Tools 55600
A good Lunch box is a very valuable item working in the trades as an electrician. Not only does it keep the electricians food at the proper temperate but it also doubles down as a seat that's good for up to 300 lbs. The 17-Quart Tradesman Pro cooler can keep your food cool up to 30 hours. The Tradesman work cooler is great to carry your lunch and snacks and keeps them well heated or chilled for long hours. The lunchbox has a 16L capacity featuring a inside storage component to protect and store things like medication, phone, keys or wallet. This is a great lunchbox for an electrician or really anyone working in the trades. If your looking for an amazing lunchbox gift that any electrician is going to appreciate, the Tradesman Pro Tough Lunch Box is a great choice.
back to menu ↑
Thermos Stainless King 16 Ounce Food Jar with Folding Spoon
There is nothing better then sipping on some hot soup or coffee during lunch on a ice cold day in the trades as an electrician. The Thermos Stainless King 16 Ounce Food Jar has a stainless steel construction. It's constructed with thermos insulation technology that keeps contents hot up to 9 hours or cold up to 14 hours. The complete package comes with a built-in serving spoon making it even better for the trades. It's the perfect budget friendly gift for any electrician or tradesman working long days in the cold.
back to menu ↑
Carhartt Men's Duck Bib Unlined Overall R01
A nice pair of overalls make a great gift choice for en electrician. Not only do they keep the user nice and clean but they also provide a layer or warmth as well as comfort. Carhartt brand is pretty hard to beat if your looking for a quality pair of overalls. I personally think there is no better pair on the market. It's lightweight and easy to move around in and metal rivets are placed in key areas to prevent injury while working. The overalls are water resistant and comes with many pockets to store tools. If the electrician your looking to buy a gift for does not own a pair I highly recommend this purchase.
back to menu ↑
Apprentice Tool Set 6 Piece Klein Tools 92906
If you have a son, daughter, friend or family member getting into the trades as an electrician apprentice, this is definitely the perfect gift. Quality tools are not cheap and starting out at the bottom on the totem poll usually means they have no money. This apprentice tool set comes with all the bare bone tools required to start out as an electrician. Klien is well known in the electrical industry because of their top on the line quality tools. Klein screwdrivers, strippers and lineman pliers are my personal favorite. The complete package comes with lineman pliers, needle nose pliers, side cutters, two screwdrivers and wire cutters. This 6-in-one tool set is budget friendly and the perfect gift for an electrical apprentice.
All the products listed above are some of the best gifts for an electrician. I know as electrician myself I would be extremely happy with each and every gift listed above. I hope after reading this article you will have found something in the list and win best gift of the year! This list was made by an electrician for electricians. If you liked this article, have any questions or would like to suggest another product for us to review, please leave a comment in the section below.