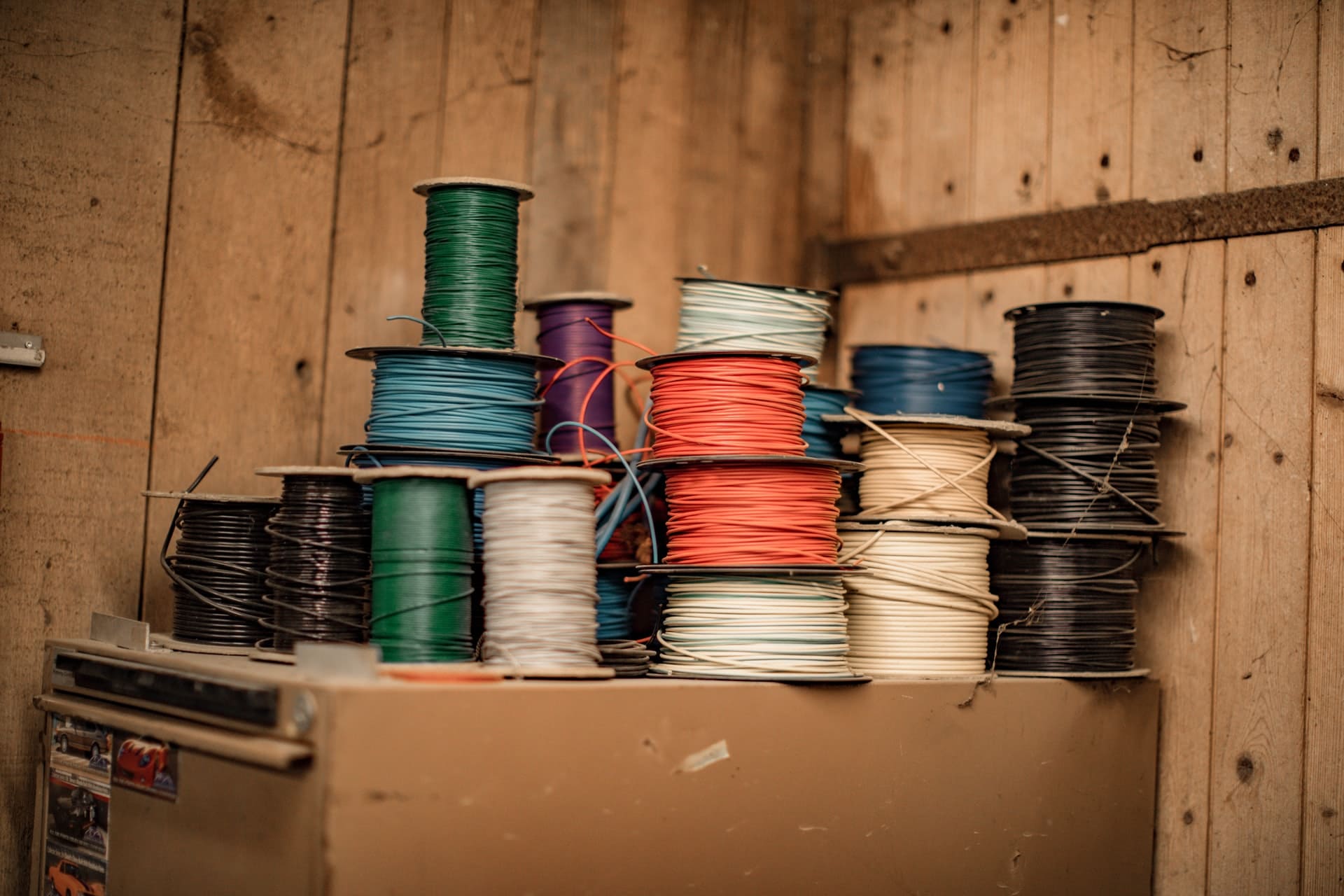 "Fish for the wire" is the term electricians use when you want to run it through a conduit and pull it out at the other end. Electrical fish tapes make it possible for anyone, especially electricians, to run the wire through conduits where fingers and excessive wire pushing won't ever help you progress with your current wiring project.
However, with the hundreds of excellent electrical fish tapes available in the market, it might be difficult to find the best ones that will give you that professional performance you greatly need. Here are eight great electrical fish tapes many professional electricians use from renowned manufacturers that you should consider using.
Klein Tools 56005 1/4″ Wide Steel Fish Tape, 25-Foot
High-quality steel guarantees long-term lifespan and exceptional durability, which are two important characteristics electrical fish tapes should have. Klein's Wide Steel Fish Tape is about 25 feet, has a no-snag plastic tip, and is a high-strength spring steel fish tape. The spring part makes them effective for pulling dense and heavy wires across walls and conduits
PROS:
Laser-etched markings for foot marks

Great for short conduit runs or fishing wire behind residential walls covered in drywall.

Stable tension for efficient pushing and pulling of wires without any burns or tarnishes
CONS:
Conductive to electricity

Can be a bit tricky for straight open runs such as commercial drop ceilings.

Only 25 feet of length
back to menu ↑
RamPro 100 Foot Reach, Spring-Steel Fish Tape Reel
With over 100 feet of tape, RamPro's spring steel electric fish tape can take your wires from the first floor to the third floor without any issues. In addition, this makes it efficient with rooftop operations in commercial buildings, especially if you're dealing with drywall, conduit, and insulated walls. 
PROS:
Can handle all type of electrical wire sizes used in residential or commerical construction 

100 ft length for fishing wires in long conduit runes or between multiple floors.
CONS:
Sometimes the fish is hard to get back to its case after frequent use.
back to menu ↑
Greenlee Fish Tape, 1/8 In x 250 ft, Steel
An affordable fish tape that's simple and straightforward to use, Greenlee's fish tape has laser-etched 1-inch markings on the wire, ensuring it won't fade for a very long time. Unlike most grips, Greenlee's fish tape has a comfortable grip over-mold for efficient usage in the field. Great for any electrician who just needs a lengthy fish tape without all the fuss.
PROS:
250 feet for pulling wire through really long conduit runs underground or in factories.

Affordably-priced almost anywhere

Sturdy but flexible enough to pull wires in conduit runs that are not straight. 
CONS:
Steel tape length might be too much for its frame

Tape tip seems unsecure despite manufacturer's assurance

Can jam due to length
back to menu ↑
Klein Tools 56001 Fish Tape, 50-Foot Steel Pull Line
Klein has a huge variety of electric fish tape for any kind of operation. If you needed a longer-than-25-foot steel pull line, then this fish tape is a great buy. If you're pulling heavy-duty steel wires, need some laser markings that won't fade easily, and has an excellent but small grip, this is the fish tape you're definitely looking for.
PROS:
Laser-etched markings that won't fade easily

Longer than the 25-foot variant

Can handle the heaviest wires out there
CONS:
Can get worn out and harder to retract with frequent use

Feels a little cheap when it comes to construction and integrity
back to menu ↑
Klein Tools 56058 Fish Tape 100-Foot Non-Conductive Fiberglass
Another Klein classic, this fish tape is one of the longest yet most stable electrical fish tapes available out there. With multiple grooves, you won't have any problems when it comes to friction. The most helpful from this 100-foot grooved fiberglass snake is the slope. Any electrician who had used a long-feet tape knows that a sloped groove makes things much, much easier.
PROS:
Non-conductive fish tape perfect for electric cables

Multiple grooves help reduce friction without wires

Reel in 15% more tape in a single revolution thanks to its 13-inch case diameter
CONS:
A bit bulky because of its case

The tip might fall off after a few uses — so beware and consult the warranty
back to menu ↑
Gardner Bender EFT-15 Mini Cable Snake
One of the most affordable steel fish tapes in the market, Gardner's Bender EFT-15 Mini Cable Snake is a great problem-solver if you needed an electric tape that needs to travel a short distance. It's one of the best and handiest cable snakes out there.
PROS:
Simple to use and quite small

Twist and pull extension and retraction controls

Low-memory tape guarantees no curling with repeat use.
CONS:
Feels a bit cheaply made

Unhealthy diameter size can cause hand injury during retraction.
back to menu ↑
Greenlee 438-2X Fish Tape
Another low-price and compact fish tape similar to Gardner Bender EFT-15. These fish tapes are perfect for most electrical projects, but they might feel cheaply made when you compare them to other high-quality fish tapes we listed here.
PROS:
Compact and small at 1/4 inch diameter

Over 25 feet

You can fit it anywhere and handle projects effectively
CONS:
Manual retraction cranking

Feels cheaply made
back to menu ↑
Best Fish Tape For Walls – 11′ Fiberglass Pull Push Kit
If you're going to run wires through your walls, attics, and even subfloors, Horus DY's wire running kit is one of the best fish tape set you can own. You have 10 rods with threaded brass connectors and it comes with its own nifty plastic storage case.
PROS:
10 rods with threaded brass connectors

Made of fiberglass; perfect for electrical wires

Flexible acrylic push and pull rods
CONS:
Incompatible with US rod attachments

Tips can break too easy

A little flimsy
Finding the Right Tool to Fish Wires Shouldn't Be Difficult!
If you're hunting for the best fish tapes to get your electrical projects rolling, you won't have many problems finding the perfect one using our list. These brands come highly recommended, but make sure you always read the overall review and experience of users to find the best one for you. With the best chances of finding the right fish tapes on this list, you can save time and money by purchasing the perfect tape today!