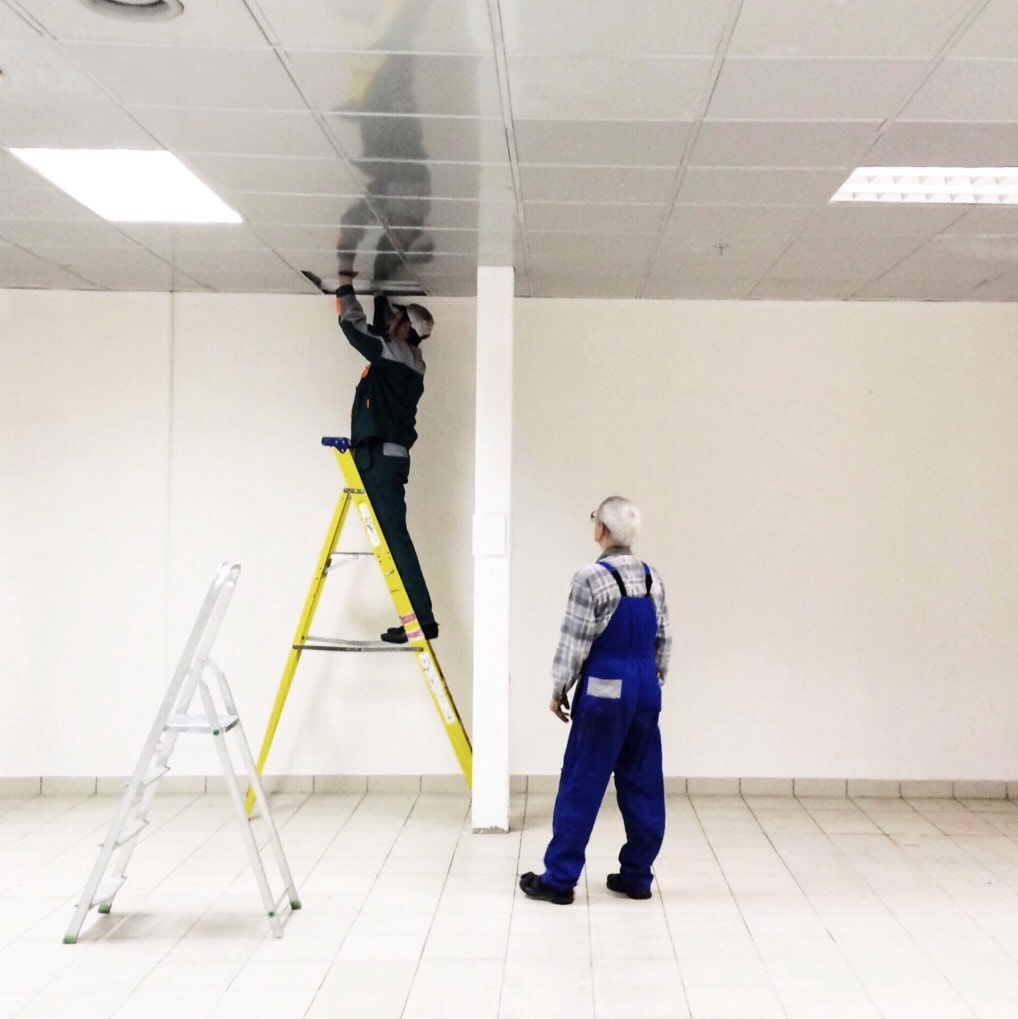 As an electrician, you've once wondered how did the early electricians handle cramped or microscopic areas where the normal eye can't observe. Nowadays, it's just a normal part of any electrician's daily operations. An inspection camera allows electricians an undisrupted viewing and observing tool that can access even the tiniest and most devious areas in any project environment. 
A British physicist named Harold Horace Hopkins created the very first rod lens endoscope, but it was intended for surgeons. Nowadays, inspection cameras have higher resolution, lengthy and narrow bodies that are flexible, and improved durability. Any top-tier electrician will have an inspection camera snake at the ready to help them deal with any wiring situation efficiently.
In fact, many appliance and repair specialists use industrial endoscopes to inspect the internal components and parts of machines. These inspection cameras have their extremely-clear lens. Because no light exists inside the conduits, most of them have dimmable lights equipped. 
Often, these inspection cameras require two people to operate: one to snake in the inspection camera into the system and slowly mobilize it until the camera captures the problem areas. In addition, slow progressive recording allows electricians to review the video and find the problem areas without fail.
If you're looking to replace your existing inspection cameras, here are some of the best inspection cameras for electricians.
BlueFire Semi-Rigid Flexible Wireless Endoscope IP67
BlueFire's offering to the electrician's inspection camera needs is an amazing and smartphone-compatible camera. Compatible with both Android and iOS, this semi-rigid cable features a 2MP CMOS HD camera and a maximum of 720p resolution — making it perfect for any cramped and nooked situations you might need it.
PROS:
Compatible with Android and iOS phones

Camera can detect WiFi

Rechargeable Li-Ion battery capable of lasting for 6-8 hours of operation

Offers high resolutions up to 720p
CONS:
2MP can sometimes get blurry in really dark areas

No recourse in case of poor battery life
back to menu ↑
Industrial Endoscope with Screen, Teslong 0.21inch
Teslong's 10-foot probe is an inspection camera with a true 3m semi-rigid metal gooseneck. The picture quality is excellent, and it has the latest waterproofing technology. With double shielding, when debris and fragments break the gooseneck, you won't have much problems too.
PROS:
Intuitive usage

Comes with a 2,600mAh battery capable of lasting for 6-8 hours of operations

Excellent lens for viewing up to 720p

Comes with its own monitor and plastic case
CONS:
Poor resolution, especially in dark areas

Lighting does not help resolve resolution issues.
back to menu ↑
Industrial Endoscope,YINAMA 1.6-198inch
The Yinama 1.6-198 inch snake camera is one of the best electrician's eyes when it comes to inserting wiring and other cables through engines, pipelines, and other types of smaller appliances and wall insertions. With a 1080p HD camera, you can capture the best images while taking note of details that allow you to insert wires and cords efficiently. If there's problematic lighting, the 6 adjustable LED lights guarantee exceptional visibility.
PROS:
Hi-Vision 1080p camera

Adjustable and greatly durable 6-adjustable LED lights with four brightness modes

2,600 mAH rechargeable battery with 6 hours working time.

12-month manufacturer's warranty
CONS:
1080p camera has pixelated resolution especially in very dark situations

Not as rugged as you might expect
back to menu ↑
Oiiwak Industrial Endoscope 5.5mm Borescope Camera
If you need an affordable borescope camera with good resolution, this 1080p resolution camera can help you look through air-conditioners, vehicle engines, general appliance maintenance, and other small-passage insertions where you can't see what's happening inside. Furthermore, you've got an IP67 waterproof and corrosion-proof camera that allows you to see everything where your bare eyes can't.
PROS:
Powerful LED lighting with four brightness settings to help you see in the darkest locations

IP67 waterproof and corrosion-proof

Comes with a micro USB, 8GB TF card, and a full accessories set
CONS:
USB-style screen connection that can cause video reception problems

Not known for its durability despite being marketed towards electricians.
back to menu ↑
Wireless Endoscope – KinCam 2600mAh IP67 Waterproof WiFi Borescope
The KinCam borescope has a 2,600 mAh battery that can last for more than 6 hours. With a true 1080p camera, you can view the internal parts of your vehicle's engine, HVAC unit, and other small nooks and crannies where visibility is next to impossible. 
PROS:
HD endoscope with different resolutions from 480p, 720p, and 1080p

Includes mirrors, hooks, magnets, and protective cap

Connects to your smartphone thanks to device's wifi connection
CONS:
1080p shots look like 2MP rather than 5MP shots

App is clunky but works when you just want visibility
back to menu ↑
Teslong Inspection Camera, 1080p Dual Lens 4.5" Screen Endoscope
This inspection camera is almost similar in specs to the KinCam 2600mAH. However, Teslong's product has a built-in 32GB memory card with a 2600 mAh battery charge too. This allows the camera to work for 4-6 hours without fail.
PROS:
Gooseneck cable and waterproof camera with IP67 rating

Built-in 32GB memory card for jpeg and mp4 video recording

3x clear camera compared to the common industry standard

16ft in length
CONS:
Delicate cable sections that require some proper care and maintenance for proper operation

Digital zoom isn't as effective as advertised.
back to menu ↑
USB Endoscope 3 in 1 Borescope 5.5mm Ultra Thin Inspection Camera
An ultra-thin, waterproof inspection camera that integrates with smartphones. Certainly as capable as the rest of the items in this list. However, it has limited functionality especially on iOS smartphones (iPhones and iPads). Perhaps the best feature of this ultra-thin camera is its 6 dimmable LEDs, which provide great resolution shots and accuracy when inspecting appliances deeply and intricately.
PROS:
Easy to use inspection camera

Compatible with most OTG of android smartphones and tablets

Has its own standalone app

Captures excellent resolution shots with its lens and 6 dimmable lights
CONS:
Not compatible with iPhones and iPads

Has some difficulty connecting the camera to phone OTG.

Does not have its own standalone viewer

Is not guaranteed to function well even with its manufacturer-provided application