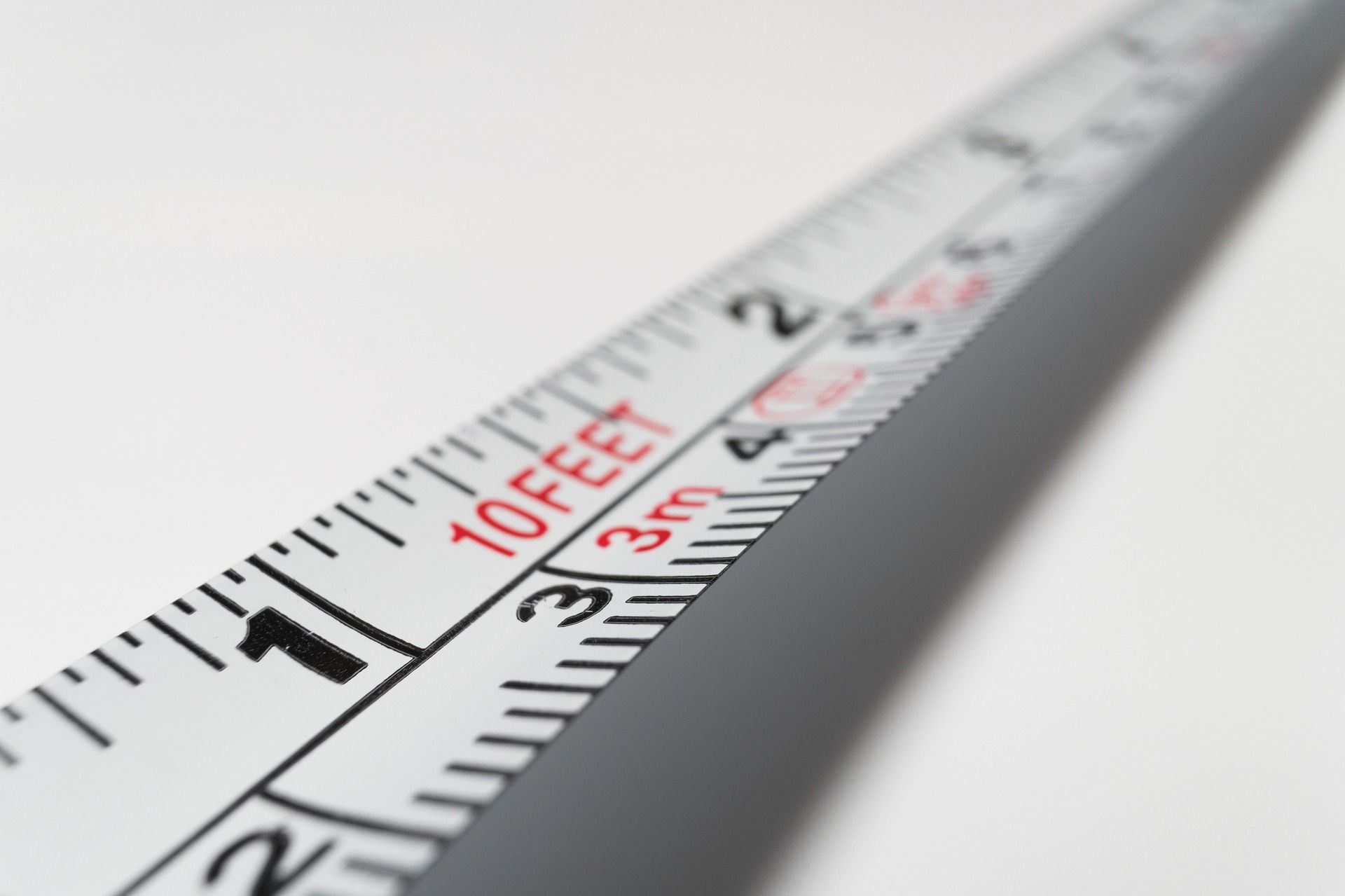 A tape measure is normally a flexible ruler that can be used to measure distance. There are two common types of tape measures with cases: spring return pocket tape measures and long tape measures. A spring return tape measure fits into any pocket. Its tape is returned into the case through a spring mechanism. Tape measures are inspected throughout the manufacturing process to guarantee accuracy and workmanship. If your looking for the best tape measure for electricians, this article takes an in-depth analysis of the best that you can find on the market. Whether you are a professional electrician or you just need a tape measure for your small home jobs, the following tape measures are among the best that you can find.
Stanley Tools 33-725 25-Feet FatMax Tape Measure
This Stanley FatMax Tape Measure is made from industrial grade BladeArmor coating on the first 3 inches. It has a high-impact ABS case for added protection. There are durable rubbers on the casing that enables the tape measure to be used even in the most demanding job sites. A Mylar polyester film will ensure that the blade life is extended. There is a top-forward blade lock that makes locking and unlocking easy. Its 16-inch and 19-inch stud center markings will simplify your framing jobs. There is a cushion grip that is responsible for its comfortable and slip-resistant grip. A specially designed multi-catch hook grabs on the top or bottom for versatility. If your looking for an all around great tape measure at a great price, the FatMax is arguably the best tape measure for electricians.
PROS:
Sturdy construction guarantees durability.
Its 25-inch length is ideal for most jobs.
There is a heat treated spring that provides long life and smooth recoil.
Impact resistant outer casing makes it less prone to damage during falls.
CONS:
The overall curvature of the extended blade is a little excessive.
The tape measure body is a bit fat.
back to menu ↑
Komelon 7130 Monster MagGrip 30-Feet Measuring Tape
The Monster MagGrip tape has a 30 foot by 1-inch nylon coated blade marked in inches and feet. It features a magnetic dual-end hook that allows for easy one-person-use. This powerful tip will hold the tape securely on iron and steel surfaces. This tape measure also gives double-sided printing for precise line drawing and marking. The blade is made from carbon steel that gives it a consistent and uniform blade thickness. The tape cold rolling process and heat treatment technology used provides durability that deters kinking and bending. If you work as an electrician in a commericl setting with lots of metal, the Komelon 7130 Moster is without a doubt the best tape measure for electricians because of its magnetic tip.
PROS:
Magnetic end allows for easy one-person use.
Double-sided printing offers accurate marking and line drawing.
The impact-resistant rubberized outer case protects the end hook and button against damage during falls.
Nylon coating reduces wear and abrasion guaranteeing longer durability.
CONS:
The magnetic end will not work on timber.
back to menu ↑
Maerble Premium Heavy Duty 25 Foot Tape Measure
Maerble's tapes are well known for being high-quality and tough thanks to the stainless steel metal and hard rubber casing that ensures that they last for long. The tape has a clip that enables you to securely fasten it against your pocket or belt. You can use the tape to measure in meters, centimeters, millimeters, feet, and inches. The casing allows the tape to withstand many drops hence making it ideal for demanding job sites. If your looking for a heavy duty tape at an amazing price then this is without a doubt the best tape measure for electricians.
PROS:
No more sore fingers since the tape only retract when the button is pressed.
Versatility in the type of measurements that you can take makes it an all-around tool.
The high-quality materials used guarantee durability.
CONS:
The blade markings can wear out if the blade is scratched against rough surfaces constantly.
back to menu ↑
STANLEY FMHT33338L 1-1/4-Inch Auto Lock Tape Measure
It has both auto-lock mode and manual mode to choose depending on your needs. This is the first auto locking tape that has an 11-inch blade standout. It has auto locking mechanisms that hold the blade securely until you release it. This feature provides greater control and it increases reach and efficiency with excellent standout. A detachable framing is always ready to grab studs when you need it. The blade has a BladeArmor coating that increases the blade life. For easy storage, there is a detachable hook. As an electrician in the trades this was definitely my personal favorite because of its unique auto locking feature. The auto lock is a little backwards at first but great once you get used to it. This tape lasted me years on the job and took a beating. I personally think this is the best tape measure for electricians.
PROS:
The tape measure's blade is made from steel to ensure that the measurement markings do not fade.
Presence of both auto lock and manual mode allows for versatility when handling.
The auto-locking feature allows for one person handling.
CONS:
The auto-lock function weakens after prolonged use.
back to menu ↑
Stanley 33-425 Powerlock 25-Foot by 1-Inch Measuring Tape
Standard features of this tape include a lockable blade that allows you to have precise measurements and avoid spillage. The 1-inch blade offers easy reading and has 16-inch and 19.2 –inch center markings. It also coated with Mylar, a material that helps prevent abrasion due to repeated use. There is a belt hook for easy access. Stanley has added a heat treated spring that increases the tapes lifespan. This tape measure also has a True-Zero hook that can be used as a pivot for drawing circles and arcs. The hook also adjusts so that it can handle inside and outside measurements. This means that the hook on the end has a small amount of play that is the same as the thickness of the hook blade.
PROS:
The tape measure can be used to draw circles and arcs, unlike the conventional ones.
The casing is made from a high-impact rubber mold that guarantees more strength and durability.
The spring is heat treated to allow for repeated use.
Its easy reach blade remains rigid for 7 ft.
CONS:
The plastic casing can spoil after multiple falls.
The auto-lock feature weakens after prolonged use.
back to menu ↑
Best Tape Measure for Electricians: Conclusion
The above tapes are the perfect measuring tool for Electricians, Plumbers, and anyone working with ferrous metals. This top-notch product offers improved usability in all types of measuring situations. The above tape measures are equipped with a variety of useful goodies that will meet anyone's needs. If you liked out review, have and questions or have would like to share some feedback, leave a comment in the section below.