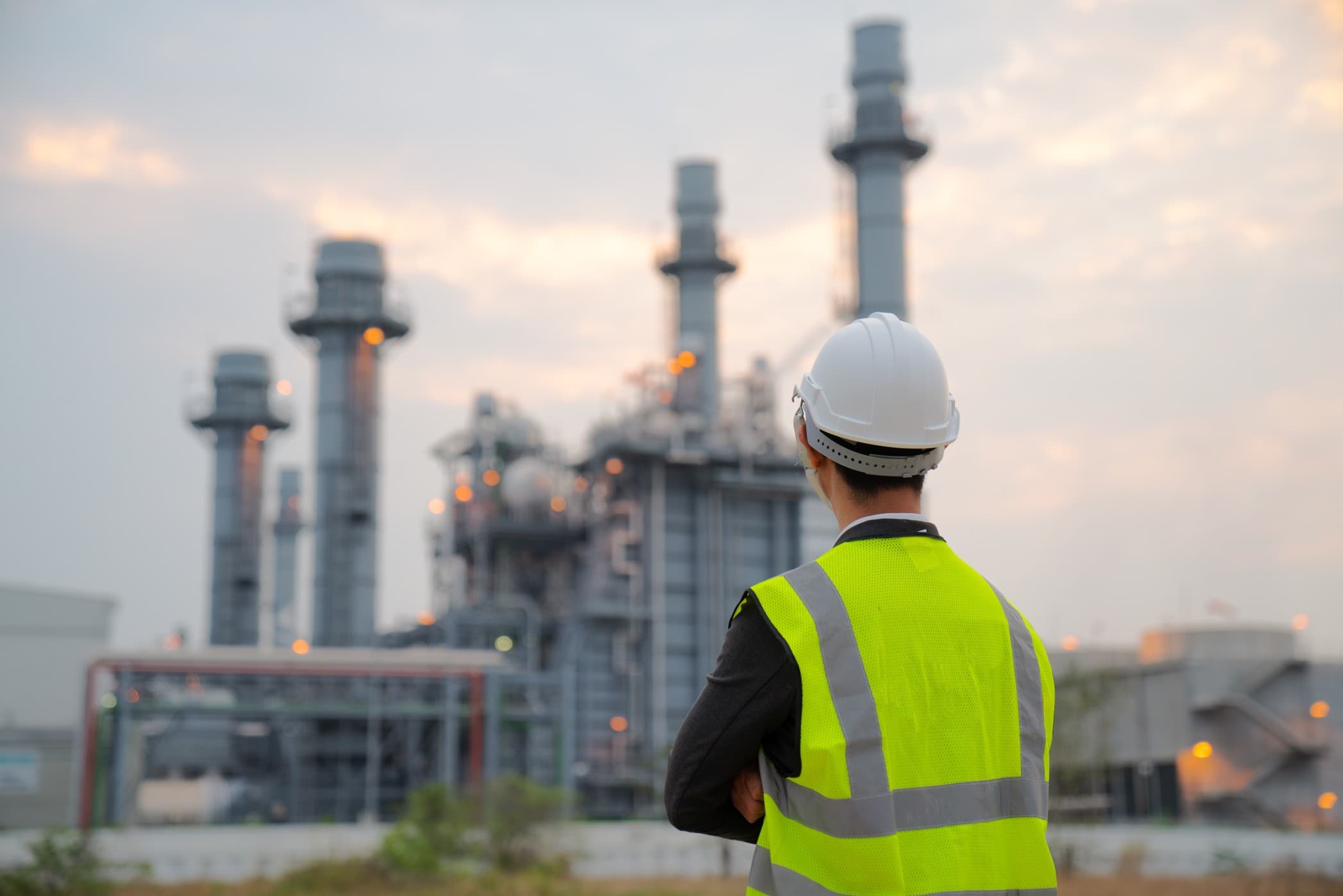 Vests might not be your most favorite fashion wear unless you're fishing or going to a formal event where vests and coats are a huge part of your overall garb. For electricians, vests can be an important part of their everyday work. The equipment allows electricians to store tools and keep them within reach, which allows them to adapt to situations while saving time and avoiding possible dangers. Most electricians traverse dangerous environments, and cutting between the toolbox and themselves is essential.
In this light, it helps to own a vest that has a great number of pockets, made from sturdy and durable material and is comfortable and lightweight to wear. An electrician carries multiple tools while on the job, and sometimes even with multiple tool pouches, it seems like you never have enough pockets to keep organized.  This is where a tool vest can really shine and help keep you efficient and organized especially in tight or uncomfortable environments. 
Additionally, the vests function as an anti-traffic deterrent, especially during nighttime operations. Good vests have highly-reflected materials that signal to drivers and heavy equipment operations that an electrician may be working with on a particular site. Rather than depending on a light source such as small electrician flashlights to signal their existence, a vest with reflective materials will improve your visibility and safety during the nighttime.
If you're in need of an excellent vest, here are some fo the best tool vests in the market today!
Holmes 10-3530-MHBLK Workwear Tool Vest
If there's anything special about the Holmes MHBLK tool vest, it has to be the dozen or more pockets available for electricians to store equipment including spare wiring, small tools, screws, and testers. Lots of pockets aren't a bad thing for as long as you don't fill them up too heavily, especially if you're handling aerial projects. If you're looking for a lightweight tool vest this is is probably the best tool vest for electricians.
PROS:
Easy organization thanks to multiple tool pockets and pouches.

Detachable tool pouches to lighten up on a whim

Reflective safety feature for night operations

Comfortable, air-circulating mesh design
CONS:
Some reviewers claim to the vest has poor durability
back to menu ↑
Occidental Leather 2575 Oxy Pro Work 
if you're looking for a moderately-priced vest that has equal weight distribution, durability, and multiple pockets and storage areas for your tools, then Occidental Leather's Oxy Pro is definitely the best tool vest for electricians. With a balanced design and improved weight distribution, you can have your tools all in one place. Just make sure not to overload it!
PROS:
US design and manufacturing

Equal weight distribution

Can hold pencils, notebooks, gloves, tapes, and other small items you might need on the go

Won't get you sweaty with its open-back design

Over 28 pockets
CONS:
Sometimes while bending over your tools may fall out

It might be too big for some individuals and hit their knees.
back to menu ↑
Vest Tech XL High Visibility Tool Vest With Hydration Pouch
It's always great to have a US-grade nylon electrician's vest when you need it. Vest Tech's offering is a lightweight vest that allows you to store essential tools such as pliers, screwdrivers, non-contact voltage testers, and other essential tools you may need while performing aerial tasks like home inspections. It can feel bulky at times, but its durability, storage capabilities, and dependability are perfect for electrical inspectors constantly on the move.
PROS:
Great number of pouches for essential tools and testing equipment

Made from sturdy 1280 D nylon

One of their most durable and well-balanced vests available in the market

Improves needed lifting with the built-in support belt
CONS:
A bit overpriced for some
back to menu ↑
Stanley FMST530201 Fatmax Tool Vest
Every electrician knows this manufacturer makes some of the best electrician gear available in the market today and their tool vests are no exception. The capacity to have multiple-use compartments for multiple storages ensures you are hands-free and prepared as you head up a ladder to perform a task. When running electrical conduits in high ceiling settings on equipment likes sky jacks, it's essential to make sure you have all the tools o hand while staying organized and efficient.
PROS:
Air mesh breathable fabric

Adjustable shoulder straps for a custom fit

Highly reflective material

Greatly durable mesh material
CONS:
A little unbalanced especially if you're carrying both heavy and light equipment

Not ideal for jobs that require frequent bending or crouching
back to menu ↑
Occidental Leather 2500 Stronghold SuspendaVest
With over 18 pockets and holders for all types of electrical tools, the Occidental's SuspendaVest lives up to its name by helping electricians avoid headaches when handling aerial electrical work. In addition, it has a quick-disconnect 3-inch wide leather belting and fully adjustable straps to ensure maximum comfort and safety 
PROS:
Durable and made in the US

Plenty of pockets to store your equipment

Fully adjustable straps

Dri-lex wicks away perspiration
CONS:
Not ideal for jobs that require frequent bending or crouching
back to menu ↑
Under NY Sky Tool Vest
If you're fashion-conscious, this might not be the best electrician vest for you. However, if you're okay with wearing an apron that can carry all your tools without laces and only using magnetic holders, you'll definitely love this 20+ pocketed vest to keep you organized. The vest is fully adjustable and can carry a wide variety of tools.
PROS:
A magnetic holder that protects against bending-over tool spills

No ties or laces to close and adjust everything including the pockets of tool pouches

Works best with electrical applications because the material is 100% non-conductive
CONS:
Not the best option for hot and sweaty environments
back to menu ↑
Bucket Boss Canvas SuperVest Large/Extra Large, 80450
Not only this vest inexpensive but it looks great in its natural brown color. Lightweight, and is fully made from a breathable mesh material it's a great option for those hot summer days during a new build or rough-in. It features 14 pockets with elastic sides for optimal flexibility and has 2 large pockets for things like wire connectors, staples,or nails
PROS:
Inexpensive

Holds 14 tools with its button-locked pouches and large-tool suspender-style pouches

Padded shoulders for extra comfort
CONS:
Lacks durability with heavy use
back to menu ↑
NoCry Heavy Duty Work Apron
Featuring 26 tool pockets with different sizes and a D-ring for your tapes and measuring tools, NoCry's work apron is excellent for electricians who want excellently-made canvas aprons that can hold everything in place without problems.
PROS:
26 tool pockets

Durable 600D canvas that makes it perfect for electrician work and everything else in between

Adjustable shoulder straps
CONS:
Perspiration inducing

Bending over sends tools to the floor

Hammer loop can get loose easily
Conclusion
There are many electrician tools vests to choose from and I hope after reading this review on the best tool vest for electricians, it will make your decision that much more clear! If you liked our review, have any comments or just want to say hi, please leave a comment in the section below!